Ripple Pool Company has built its reputation on developing long-term relationships and delivering outstanding customer service for the past 20 years. As pool and spa professionals, we provide comfort and relaxation. You will arrive home to find a swimming pool that is clean, clear, and maybe even warmed up a little…if you want. We create a hassle-free environment and offer our clients the peace of mind that they'll never have to worry about their pool or spa during the too-short time they're out at their home.
---
WE STAY CONNECTED
When you sign up for our service program, you will be dealing directly with our owner. While you can always reach us on our cell phones or at 631-537-3466, many of our clients prefer to communicate through email or text, which we love. After hours, our phone system forwards all voice-mails to us by email, so you can be sure that you will always be able to reach us in the event of an emergency.
7 DAYS A WEEK
We value communication as a most important quality. Returning phone calls quickly and responding to any issue as soon as it may arise are cornerstones of the Ripple Pool Company philosophy. We are open 7 days a week, so our industry certified technicians and GPS tracked vehicles are ready to react to any demand immediately.
''With this bonus check, I'm putting in a swimming pool! ''
–Clark Griswold, Sagaponack
Something is wrong.

Instagram token error.
''We have a pond in the back. We have a pool and a pond. The pond would be good for you.''
–Ty Webb, Southampton
Spring

Pool & Spa Openings
Tile & Coping Repair
Patio Furniture Setup
Pool Pressure Washing
Marble Dusting & Refinishing
Summer

Weekly Pool & Spa Service
Saltwater Pool Conversions
Baby Fence Installations
Automatic Pool Cover Service
Water Testing
Fall

Pool & Spa Closings
Safety Cover Installations
Filtration Upgrades
Heater Installations
Ozone Systems
Winter

Monthly Winter Watch
Home Caretaking Service
Snow Removal
Loop-Loc Cover Repairs
Eco-Friendly Alternatives
''I'm a doctor, not a pool man!''
–Ace Ventura, Bridgehampton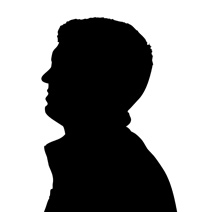 Matthew Garry
Owner/Manager

matthew@ripplepools.com
Born and raised in Garden City, Matthew attended Providence College, spending his summers working in the pool business on the east end. After graduating, he worked in Wealth Management, returning to the pool industry in 2003 by starting Ripple Pool Company. He has learned that customer satisfaction is the key to any type of business. He enjoys his family, great food, travel, his Yellow Lab Finn, and his Prius.
''I WAS IN THE POOL! I WAS IN THE POOL!''
-George Costanza, Quogue
"Thank you Matt for another great year doing business with you. I wish other people and companies were as efficient and excellent to deal with as you and Ripple Pool Company. It's a pleasure doing business with you."
- Aaron, Sagaponack, NY
"The best! Thank you."
- Michael, Remsenburg, NY
"Service is terrific & I tell friends how good you are all the time. You guys are great!"
- Larry, Water Mill, NY
"I'm very pleased with your service and responsiveness when I contact you with a problem."
- Tom, North Haven, NY
"Matt is easy to reach."
- E. E. - Greenport, NY
"We are always extremely satisfied with the work Ripple Pools provides. We thank you for all the years of service & look forward to years ahead."
- Barbara, Bridgehampton, NY
"It is a pleasure to have Ripple Pool Company service my pool. Matt is always there to take my call or handle a situation for me. He is a gentleman. Thanks."
- Garry, Sag Harbor, NY
''I want the entire pool scrubbed, sterilized, and disinfected!''
-Judge Smails, Southold